General introduction about woodhouse
Woodhouse are a more environmentally friendly and cost-effective alternative to standard brick and concrete residences. Wood is not only a natural product, but its use is also environmentally friendly. These woodhouse are constructed from natural, non-petroleum materials that are recyclable and biodegradable, as well as 'ecological.'
We are concerned about refugees who are residing in conflict zones and border regions, locations where it is unsafe and unsanitary to do so. Our offering serves as a one-stop shop for all of your essential needs. By collaborating with NGOs, we want to legalize the delivery of these goods to refugees.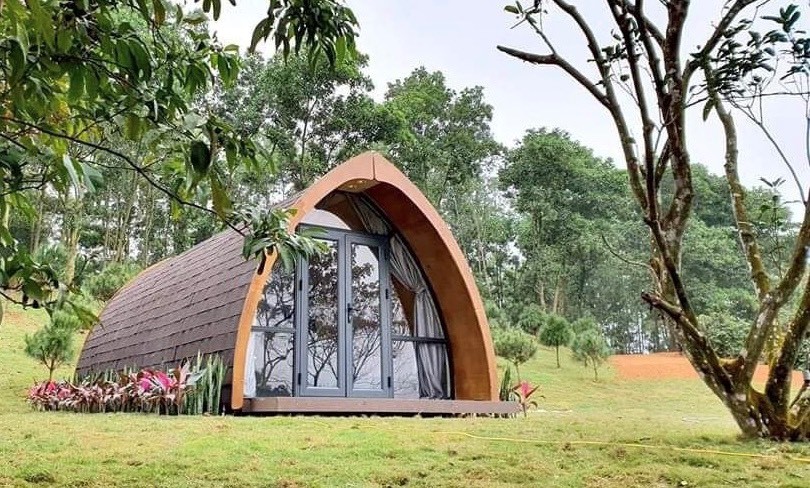 Woodhouse – one of the most popular trends nowadays
The wood used in sustainable building is certified and comes from responsible logging, in which producers plant new trees for every tree felled. Maintaining this equilibrium is critical for them.
Furthermore, constructing with wood uses less energy, has a lower environmental effect, and has a lower carbon footprint than traditional building methods: wood absorbs CO2.
House constructed of logs: Built or assembled immediately on the plot, utilizing trunks to give it a distinctive final appearance. One advantage of this technique is that the thickness of the wood functions as an excellent internal humidity and temperature control. Square logs, which fit well against each other, can be utilized.
Read more: Show sophistication and high – class to your home with natural wood interior design
Healthy living environment and ecology
Wood is a natural, human healthy and eco friendly material. It is healthy to live in a woodhouse, as softwood used for woodhouse building is Resin remaining in softwood logs positively impacts on the respiratory tract and lungs of people living in such homes.
The wooden house is warm and friendly to everyone, especially children
The unique capacity of wooden materials to "breathe" and maintain a stable interior environment makes wooden homes incredibly healthful. The wood grain is cleaned, moisturized, and kept at a reasonable temperature while air flows through it. As a result, the home consistently maintains a suitable microclimate, which is crucial for people with allergies and children. It is well known that wood's warm, natural color has a calming effect on the nervous system, improves mood, and fosters a welcoming environment for recreation. It is obvious that a wooden house is more than simply a structure; it is a unique setting into which to welcome guests and family.
Read more: Complete Guide Of Furniture Style
It is established that the warm and natural colour of wood positively influences one's state of mind
Building a woodhouse is simple, quick, and minimal upkeep
Construction using wood is quick and effective. Only the assembly and installation of Jllproducts are done on-site; all other manufacturing procedures are completed at our production facilities. In most areas, wooden structures can be erected year-round. In just 1 to 2 weeks, a wooden house about 20m2 or larger can be delivered and ready to move in. Depending on the existing area of ​​the customer or according to the size of the customer's request, the house will be completed and handed over by us with an expected production time of 7 days and quick installation in just 3 days.
The most significant natural thermoprotective material is wood
Wooden houses maintain a cozy atmosphere in a natural way. Summers are cool and winters are naturally warm. The ability of logs to collect extra moisture and release it contributes to maintaining the ideal ambient temperature.
Wooden walls may store a lot of heat. Warmth is gradually distributed throughout the home by wooden walls, which store it. As a result, the temperature of the wall surface is comparable to the temperature of the room. This conditions comfort inside a house.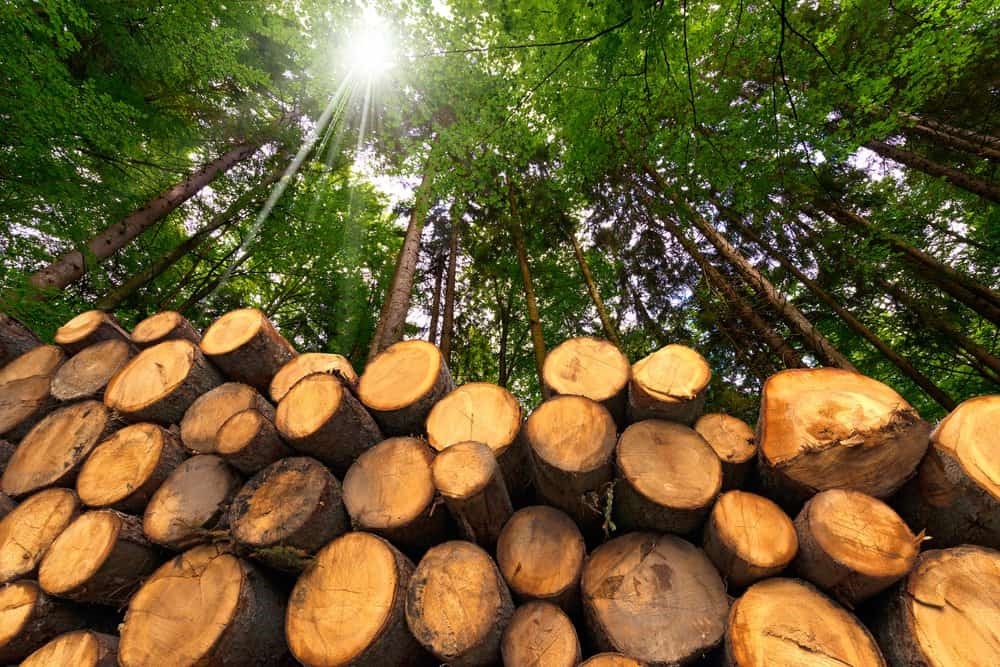 Wood is an environmentally friendly and highly renewable material
Wood is one of the most durable building material
Built with today's technology, log homes are incredibly dependable and long-lasting. Houses that are properly notched and maintained can last for generations. In Scandinavia and Siberia, there are still remaining homes that are 600–700 years old.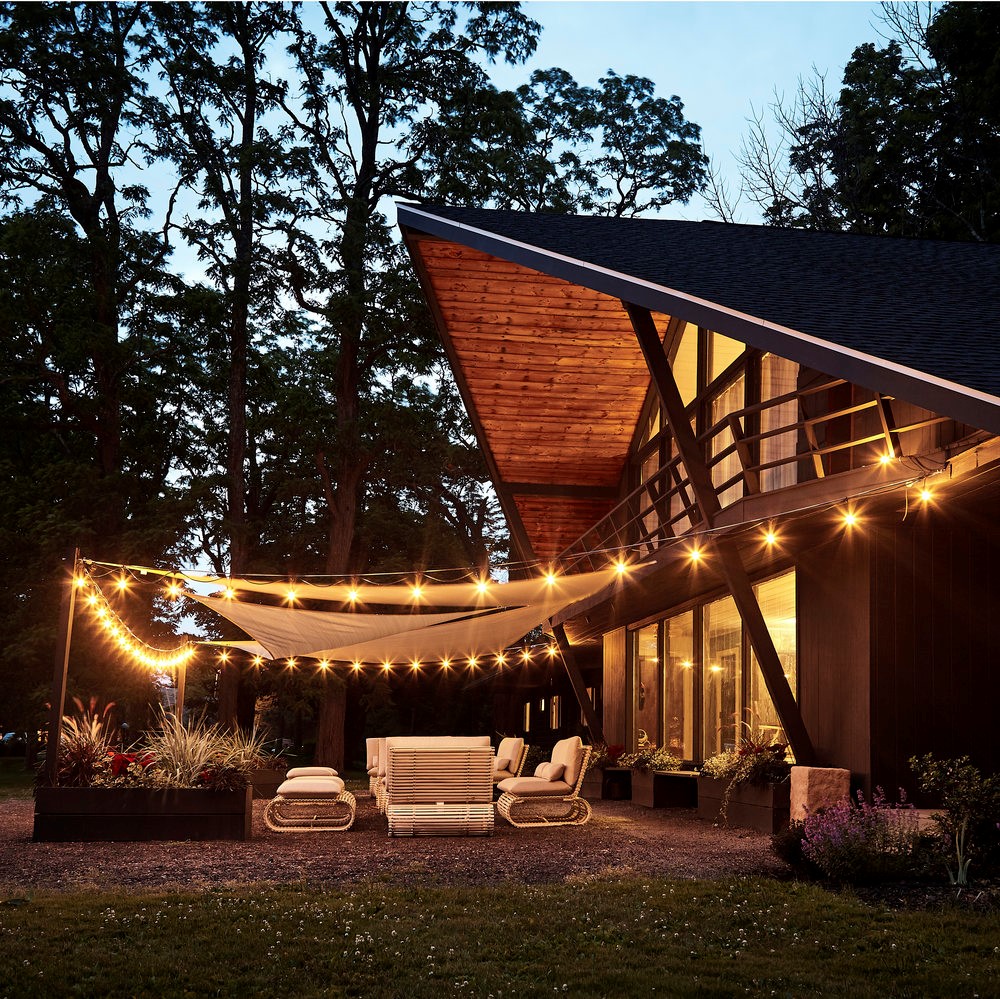 Woodhouse are durable and can withstand heavy rain and natural disasters quite well.
No other substance has been able to match the special qualities of wood, such as its strength, longevity, use, inherent temperature resistance, and stability. Additionally excellent at absorbing vibration and resisting it, wood. Because they are such sturdy and robust structures, log homes are appropriate for earthquake zones as well.
Massive cross-sectional timber buildings provide extremely excellent fire resistance. Wood surfaces burn when they are exposed to fire, which stops the fire from spreading.
Read more: Handicrafts from Vietnam are not only beauty but also imprinted with our homeland's culture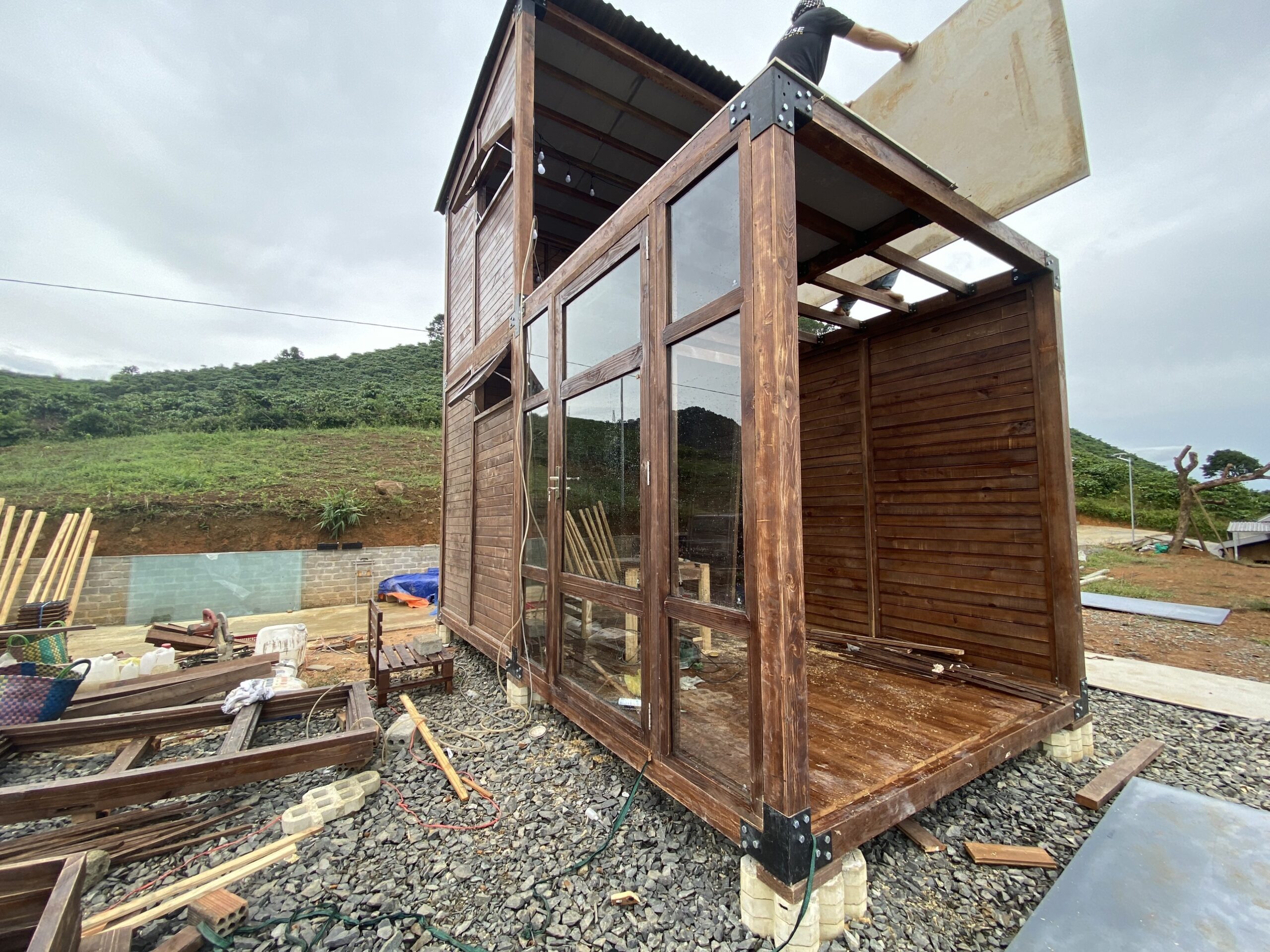 Environment friendly
A prefabricated wooden house's construction is planned so as to have little to no influence on the local flora and fauna. Ten times less energy is used in the manufacturing of wood goods than it is in the production of other building materials.
Woodhouse are an eco-friendly choice
Cost effective
A wooden home is quick and simple to construct, energy-efficient, and protects the environment. We and future generations may live in a healthy environment thanks to the usage of wood as a building material. Together, these factors allow us the opportunity to save time and money while taking pleasure in a pleasant and friendly environment.
We at Jllproducts pride ourselves on providing log and wood frame homes at extremely competitive prices.
"WE ARE NOT IN BUSINESS FOR YOUR UNHAPPINESS. WE SHARE AND BRING GOOD THINGS TO YOU"
We are concerned about refugees, those living in border regions, and those staying in distant locations where it is unsafe and unhygienic to do so. We act as a one-stop shop for all of your needs with our services. We wish to provide you and your family a beautiful house with all the facilities you need while also protecting your family's safety by collaborating with NGOs. This means a lot to us since we constantly aim to extend love and generosity to disadvantaged areas.
Do you desire to live a healthy life? The straightforward solution is to use wood and wooden structures.
Read more: We are Jllproducts – International Quality Furniture Supplier From Vietnam
Read more: 3 Popular Kitchen Interior Styles