Interior design is the art and science of enhancing the interior of a building to achieve a healthy and aesthetically pleasing environment for the occupants of the space. This post will help you learn about furniture style.
With the growth of the economy, this issue is becoming more and more of a national concern nowadays. Let's now examine the interior design overview with Jllproducts in Vietnam in more detail. You should dress oneself in an interior that reflects your lifestyle or the lifestyle of your family.
Living room interior design
Modern interior style
The modern look can suit someone who is upbeat and active. A variety of colors and materials are available for your interior. Popular hues like black, gray, white, or red, yellow, and brown are frequently used with a variety of materials like wood, metal, plastic, glass, marble, etc.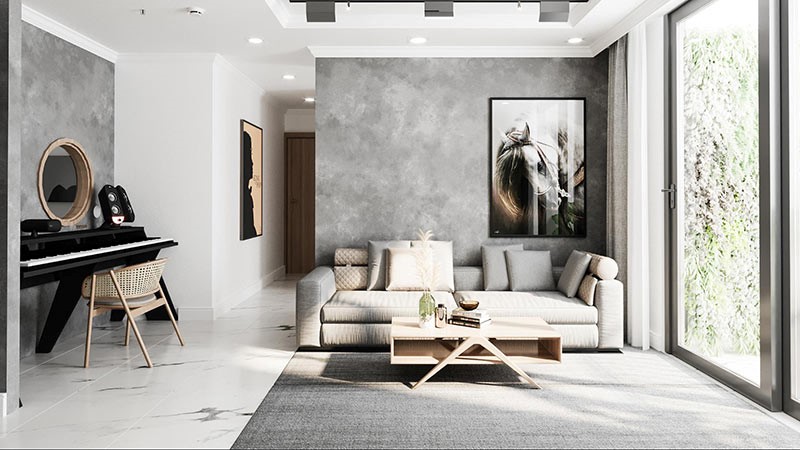 Modern interior living room
Minimalist interior style
Anyone who values brevity and simplicity will feel comfortable in a minimalist environment. Europe had a boom in minimalist interior design at the turn of the century. A style that places a strong emphasis on simplicity in terms of color, design, and layout.
Simple and smart design
This design focuses on the simple layout of objects, usually smooth blocks, without patterns, the main colors are black – white – gray to create a harmonious, gentle and deep layout.
Jessie Reception Desk Dv.
In addition, maximizing natural light is quite important in minimalist interior design.
Classic interior style
If you are aiming for historical values ​​or nostalgic for a long-standing culture, the classic style will always satisfy you. This style brings a sense of luxury and nobility to the interior space. Most of them are expressed through sophisticated pattern lines, classic and artistic traditional furniture products.
As we enter the interior, we can plainly see how each country's elegance, history, and culture have been painstakingly etched using classical designs by skilled artisans.
The room exudes elegance when arranged in a classical style
The colors of classic interiors are frequently delicate white or aged brown. People in the East frequently favor hardwood or leather goods with a predominant yellow-brown tone. The West, on the other hand, favors the use of white, yellow, and red-toned stone, glass, leather, and felt materials.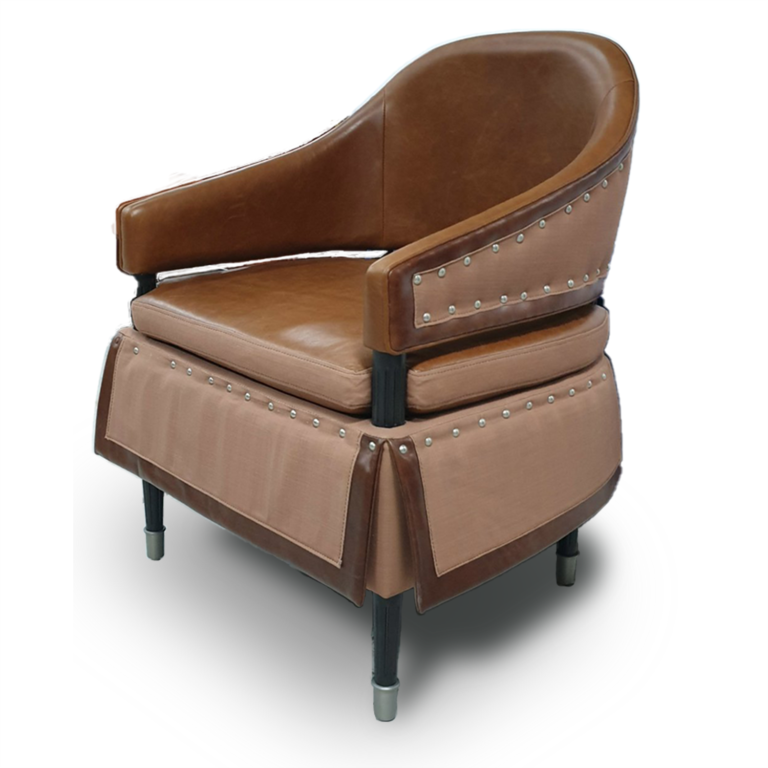 Classic and luxurious brown leather chair by Jllproducts.
Vintage interior design style
Combining and blending traditional and contemporary elements in a subtle and competent manner is a hallmark of vintage interior design. Vintage fashion generally exudes a rustic, romantic, and sophisticated sense.
Relax room with simple design but modern and full facilities
With this style, the furniture is usually quite minimalist made from materials such as rattan, bamboo, wood, … to create a sense of lightness, combined with appliances such as computers, televisions, .. which is highly modern.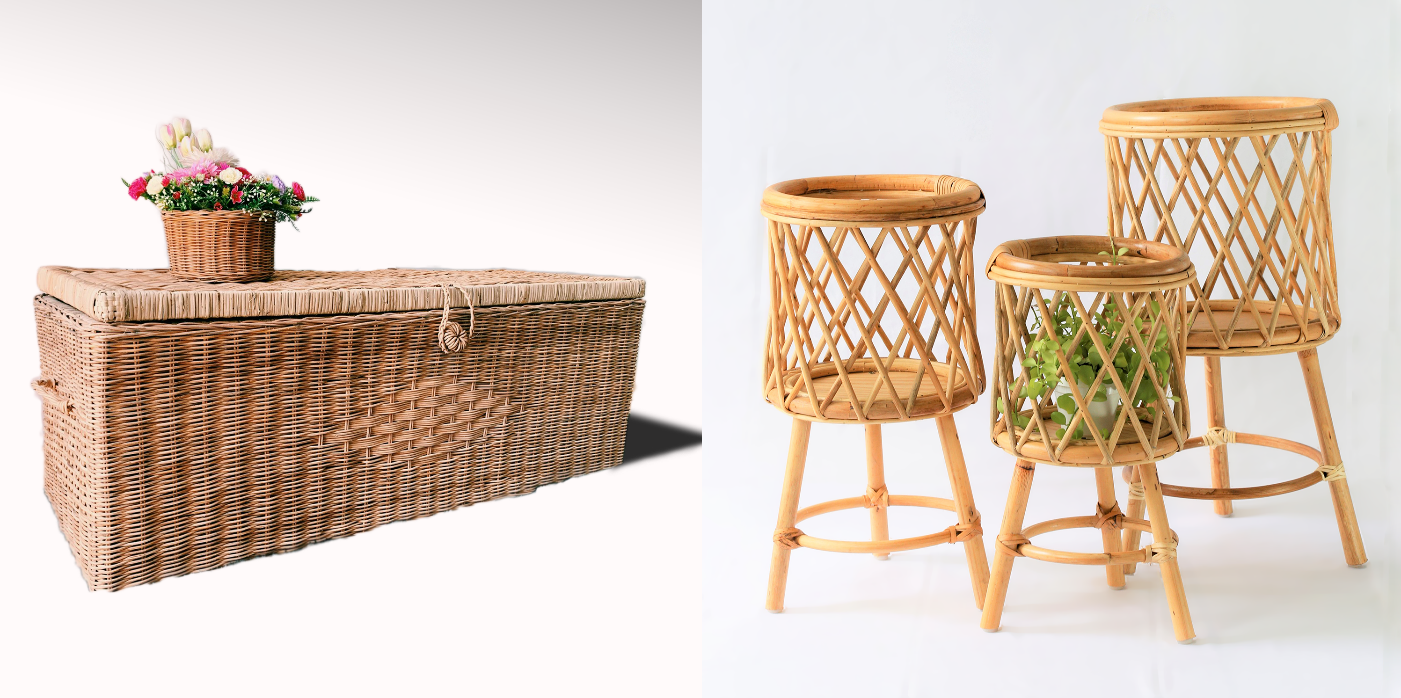 Handmade furniture made of rattan by the hands of Jllproducts' artisans
The primary colors in vintage interior design are typically exquisite pastels or mellow and romantic hues like pink, white, cream, etc. combined with warm, nostalgic hues like brown, light wood tone, etc. Typically rather hip and sentimental, vintage-style furniture. All of them give your room a cozy, relaxing vibe.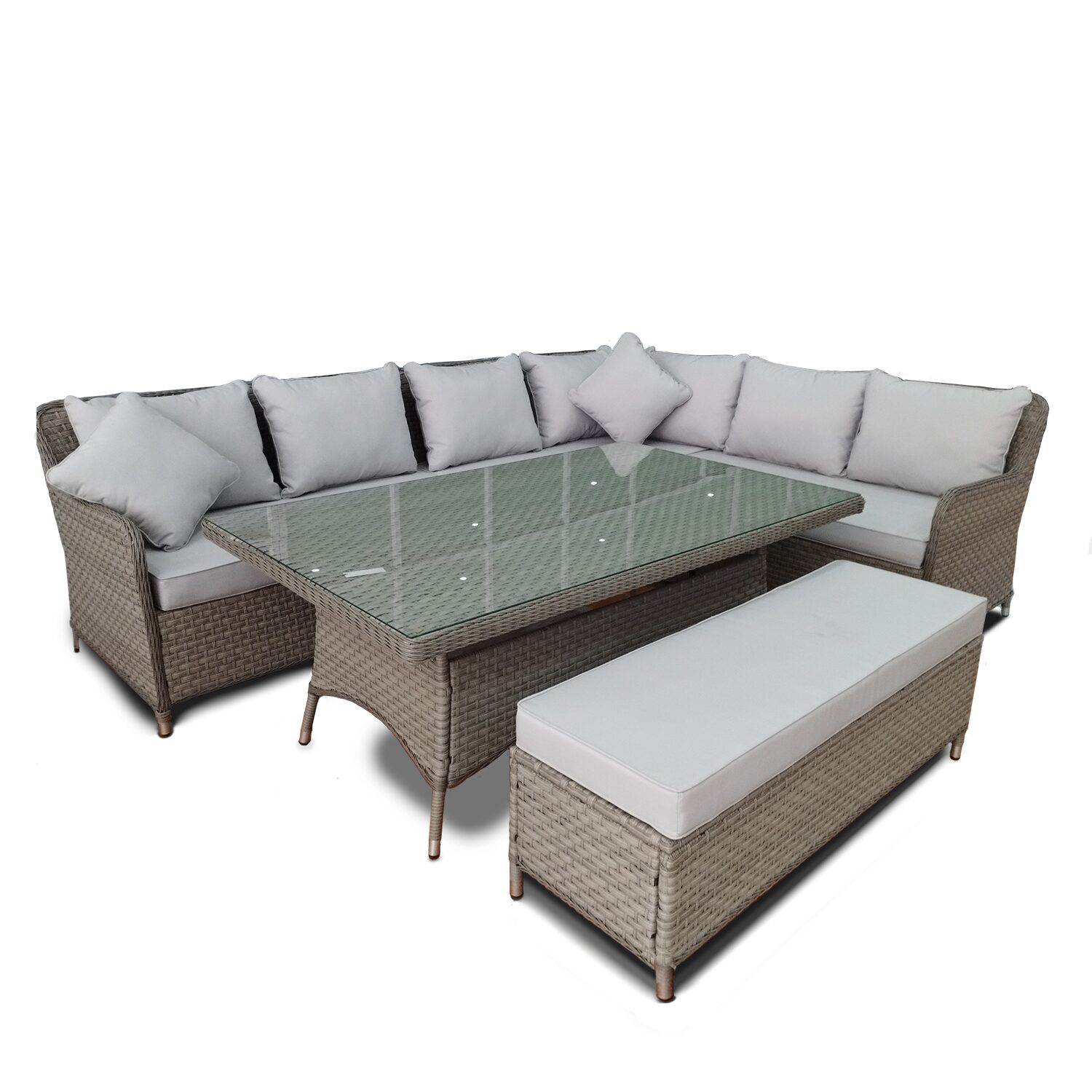 The set of rattan tables and chairs, felt upholstered cushions combined with glass table top is both light and modern.
Conclusion of furniture style
Here are some popular design styles today. If your family has many members, do not hesitate to create separate spaces with each person's style and a general harmonious living space. And don't forget to visit Jllproducts to choose the right furniture for your space.