Indoor furniture are present almost everywhere, including homes, workplaces, cafés, etc. Beautiful, conventional interiors may support everyone's right to a comfortable living. If you are the owner of that place, you will also demonstrate your sense of style at the same time. Now, let's learn more about Indoor furniture with Jllproducts.
Diverse indoor furniture with many different types and colors
So, What is Indoor Furniture?
Simply put, indoor furniture refers to items used within a residence. It might be things, equipment, or decorations placed in the space to enhance its beauty. This is also utilized to assist the user's activities such as sleeping, eating, unwinding, and working. Additionally, the area and the interior furnishings must be used for both manufacturing and storage.
What is Indoor Furniture
The majority of today's furniture goods are really luxurious. Every product line features a wide variety of models. There are several interior product design demands for every house or workplace. Furniture comprises finishing materials and equipment, such as staircase tiles, flooring, wall lights, ceiling lighting, etc., in addition to items with obvious shapes, such tables and chairs, beds, etc.
Depending on the investor's objectives and goals, interior items and equipment may have complex designs or basic ones. Depending on the owner's preferences, interior spaces might be formal and artistic, symbolic or religious.
Read more: Handicrafts from Vietnam are not only beauty but also imprinted with our homeland's culture
Trends in choosing Indoor furniture
Indoor Furniture trends are a topic of great interest today because of the independence and aesthetics that it brings. Some of the popular trends you may be interested in are as follows:
Rounded shapes furniture
Furniture with rounded edges will likely be popular in next year. Softness and feminine shapes are the inspiration for this style. As you can see, several furniture retailers both online and offline offer collections of furniture with round edges, no corners, and softened sharp lines.
Round blocks create a highlight for the room
Keep an eye out for rounded right angles in the tables, lamps, poufs, and couches as practically all furniture designers do. Even the seats and stools have a softer body rather than being hard and upright.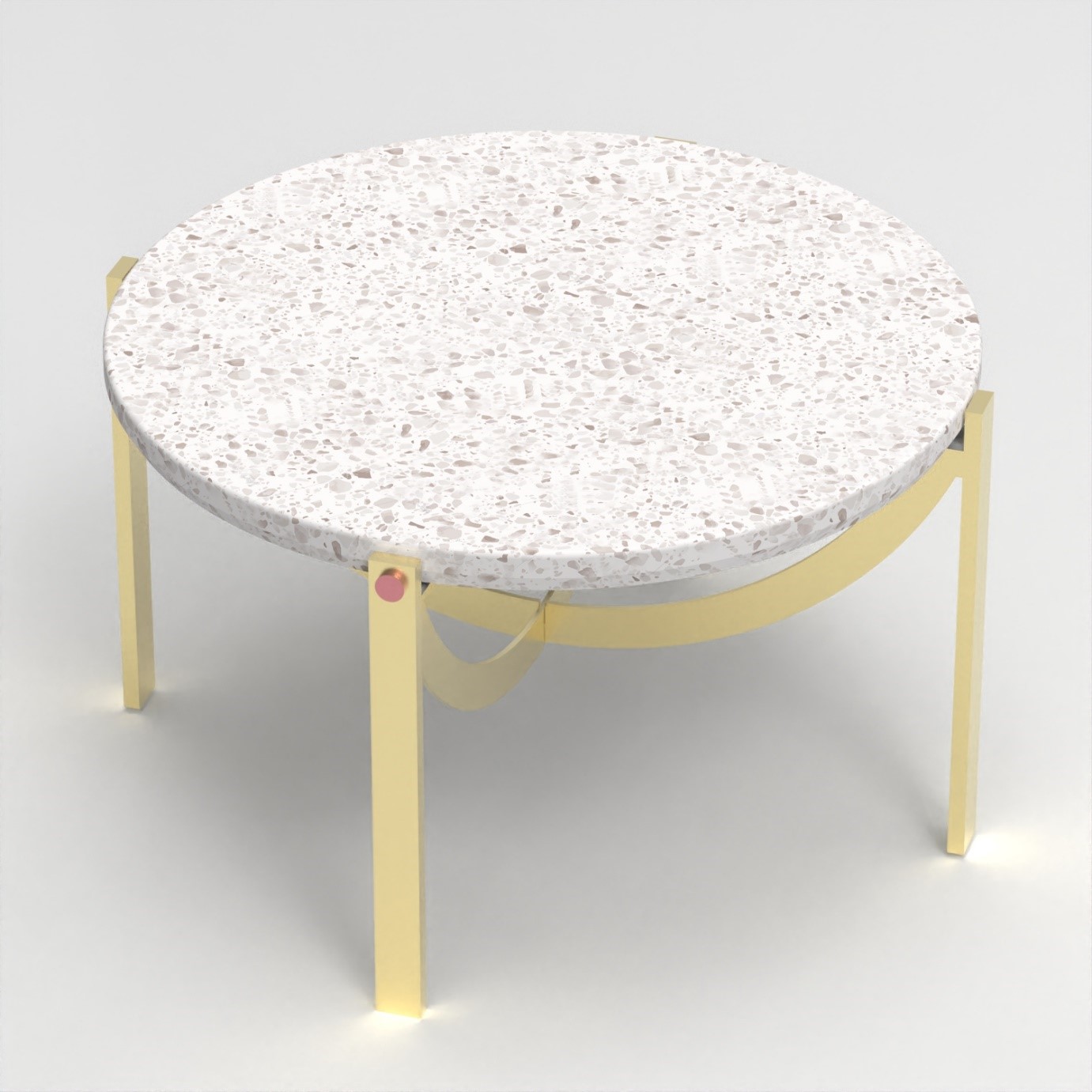 Unique and eye-catching round table from Jllproducts
Chairs, coffee tables, vases, and candlesticks are all examples of items from the mass market that exemplify the pattern.
Read more: 3 Popular Kitchen Interior Styles
Minimalism
For the coming year, minimalist style is remain popular. Another worldwide tendency that has been strengthened by the year 2022 is this one. Many people attempted to get rid of outdated, malfunctioning objects during the epidemic. This had an effect on the house in addition to the clothing.
The indoor furniture is very simple but no less comfortable
These are more experimental ventures than the total simplicity shown in magazine photographs. But what about using only sparse furnishings and decor? The presence of air and open space is the primary need for an apartment.
"Less is more"
The tendency is strengthened by the idea of conscientious consumption. Shopping with awareness is all about limiting waste and impulsive purchases.
It is not required to adorn every wall; merely use paint or other decorative elements to draw attention to one wall. "Less is more" is a saying that is more true than ever.
Read more: What standards help you arrange your living room ideal?
Nature-inspired style
One of the key trends in Indoor furniture for 2022 is a natural aesthetic. The necessity of surrounding oneself with natural textures and materials has been made clear by the shutdown. Everything from furniture to décor to interior design has incorporated this style.
The room looks "cooler" with the indoor furniture in harmony with nature
In this situation, the most popular trend is stone textures, which includes onyx, marble, granite, and wood. These materials are frequently used in furniture and home décor. As accents, they function exceptionally effectively. Wood paneling with a natural stone appearance is another option for the wall or floor. Another illustration would be stone-topped coffee tables, a kitchen island made of solid stone, or an apron as accent pieces in the kitchen.
What should you do?
In conclusion, selecting the appropriate Indoor furniture is a terrific idea. It takes time and effort on your part to research and study the style you enjoy. However, having a room that is actually habitable is well worth the effort for you and your family.
As a supplier of indoor and outdoor furniture, we at Jllproducts are proud to be able to assist you in choosing the most suitable furniture style and at the same time make you satisfied and secure with your home, the quality of our products and services. If you have any questions, don't hesitate to visit us here. Jllproducts is pleased to be your stopover.
Read more: Living Room Furniture You Cannot Miss These Items
Read more: Transforming cement materials into impressive decorative items for houses