We all know that the living room is the first space our guests visit. And we spend so much time in our lounge, chilling out, watching TV, and now maybe even working from home – so our living room furniture has got to work hard. So how do you go about choosing furniture that looks stylish, suits your budget and is going to last? We = Jllproducts cover it all in this guide, from how to choose a living room furniture style to more practical advice on what to look for when buying your pieces.
Living rooms or family rooms are considered the hub of most homes because it's where family members sit together and watch their favorite movies, talk about things, have a cup of coffee or just laze around.
You naturally have to look for the right living room chairs for the room where you will be spending quite a few memorable moments and memories. It is the right furniture that makes it even more comfortable to spend time in.
If you are after new living room ideas once to have got your living room furniture spot on, head to our arrangement below.
Standard sizes of living room furniture
Most furniture is manufactured to standard measurements. It makes the process of arranging furniture easier when you know those standard measurements before you buy. Once you know bed or couch dimensions, for example, it is easier to know what pieces will fit into your space. Although these measurements are standard, always check the specific dimensions of an item you are purchasing to make sure it fits your needs.
Although one couch may look very different from another sofa because of style, color, or upholstery fabric, most sofas share the same approximate measurements. This also applies to other pieces of living room furniture such as coffee tables and end tables. When you have an idea of roughly how big a piece is, you can plan how many pieces will fit in the room and where they go so the room flows efficiently. Here are the standard table and couch dimensions, plus a few other items that you may want in your living space:
Three-seat sofa: 38-inches deep by 90-inches wide
Loveseat: 38-inches deep by 60-inches wide
Armchair: 35-inches deep by 35-inches wide
Coffee table: 48-inches long by 30-inches wide
Square end table: 24-inches long by 24-inches wide
Rectangular end table: 28-inches long by 25-inches wide
Four-shelf bookcase: 54-inches tall by 45-inches wide
Some models of chairs for the living room
Usually more decorative than standard seating, accent chairs are used in interior design to create a visual point of difference within a room while pulling together the look and feel of the decor through their colour, shape, and material. Though they may on first glance stand out, a strategically placed accent chair will continue the room's theme by picking up a certain colour or using a specific material to create coherence within a space.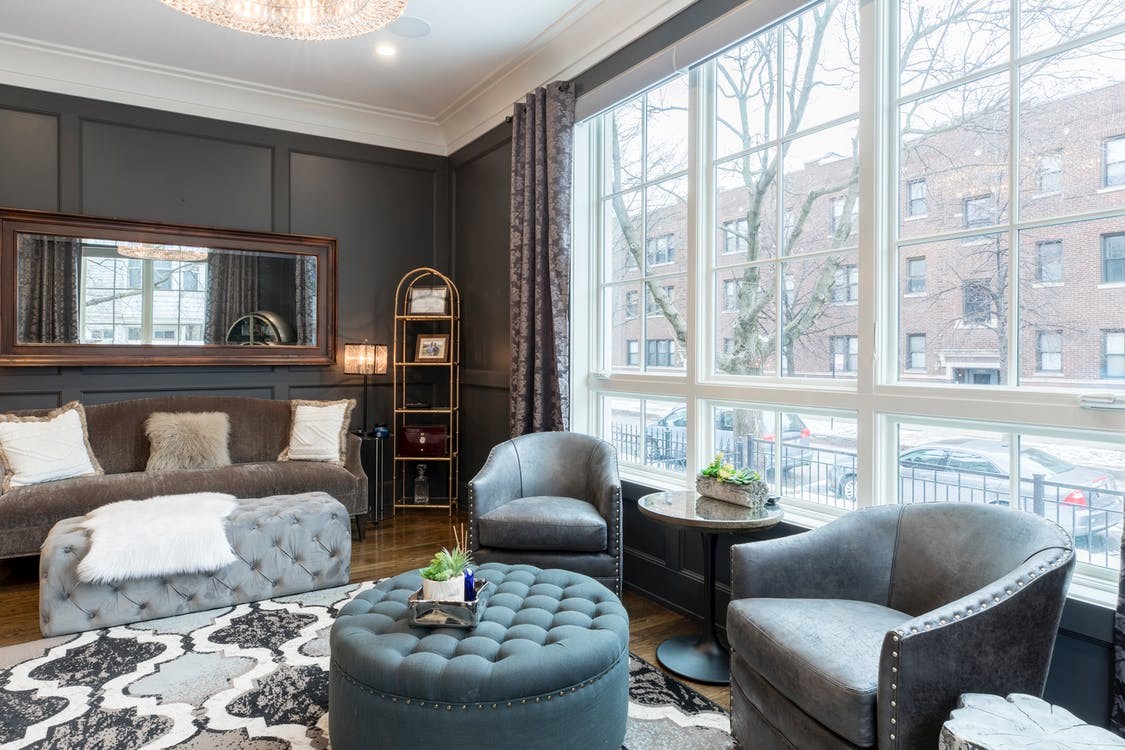 Sometimes called occasional chairs, accent chairs come in many different shapes, including wingback chairs, lounge chairs and more. They can be made in a range of different materials and finishes, and among the most common are upholstery fabrics, metal and wood, including mahogany, rattan and bamboo.
Where should you put an accent chair?
In order for the living room space to become neat, airy and aesthetically pleasing, we should consider the arrangement of furniture products for the living room in a reasonable way..
Accent chair with outstanding colors will make your room look new and more creative
From filling an awkward corner to creating room division in an open-plan space, you can put accent chairs in almost any area of your home. These are some of our favourite combinations:
A loveseat near the window
An armchair next to a bookshelf
A scallop chair beside a sofa
Bar stools at a breakfast bar
In your living room, place a pair of lounge chairs opposite your sofa to create an inviting and conversational seating area that's perfect for entertaining guests or sitting with your family.
In smaller spaces where footprint is a consideration, a single accent chair will create just as much visual impact as a pair. Add one to a corner of your living room or bedroom, or create a cosy reading nook in your home office.
The upholstery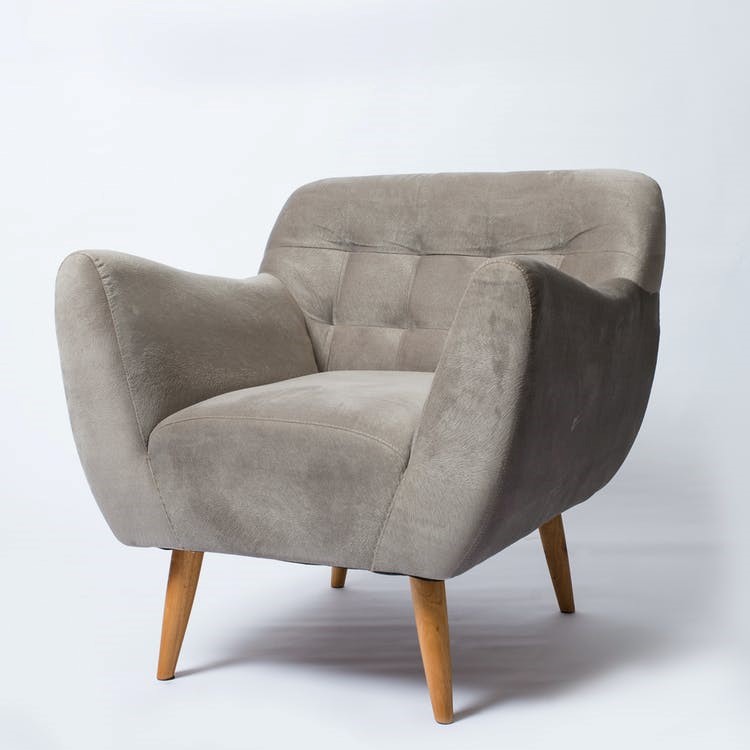 Customization is also key. Many designs feature varying back heights, seat depths, and cushion fillings to allow for personalized comfort.
Trends from Europe indicate that the laidback aesthetic of the past few seasons is making way for a more elegant, grown-up style.
Armchair
It's also an opportunity to be a little selfish. Unlike buying a sofa, where the focus is on providing comfort for a crowd, choosing an armchair allows you to put your preferences front and centre. Best of all, if you've been itching to experiment with colour, pattern or form, an armchair is a great place to start.
Armchairs such as this one from Jllproducts are perfect for cozy reading nooks. The shape of the chairs allows multiple comfortable seating positions, especially when paired with a matching footstool or ottoman. For increased comfort, add more accent pillows.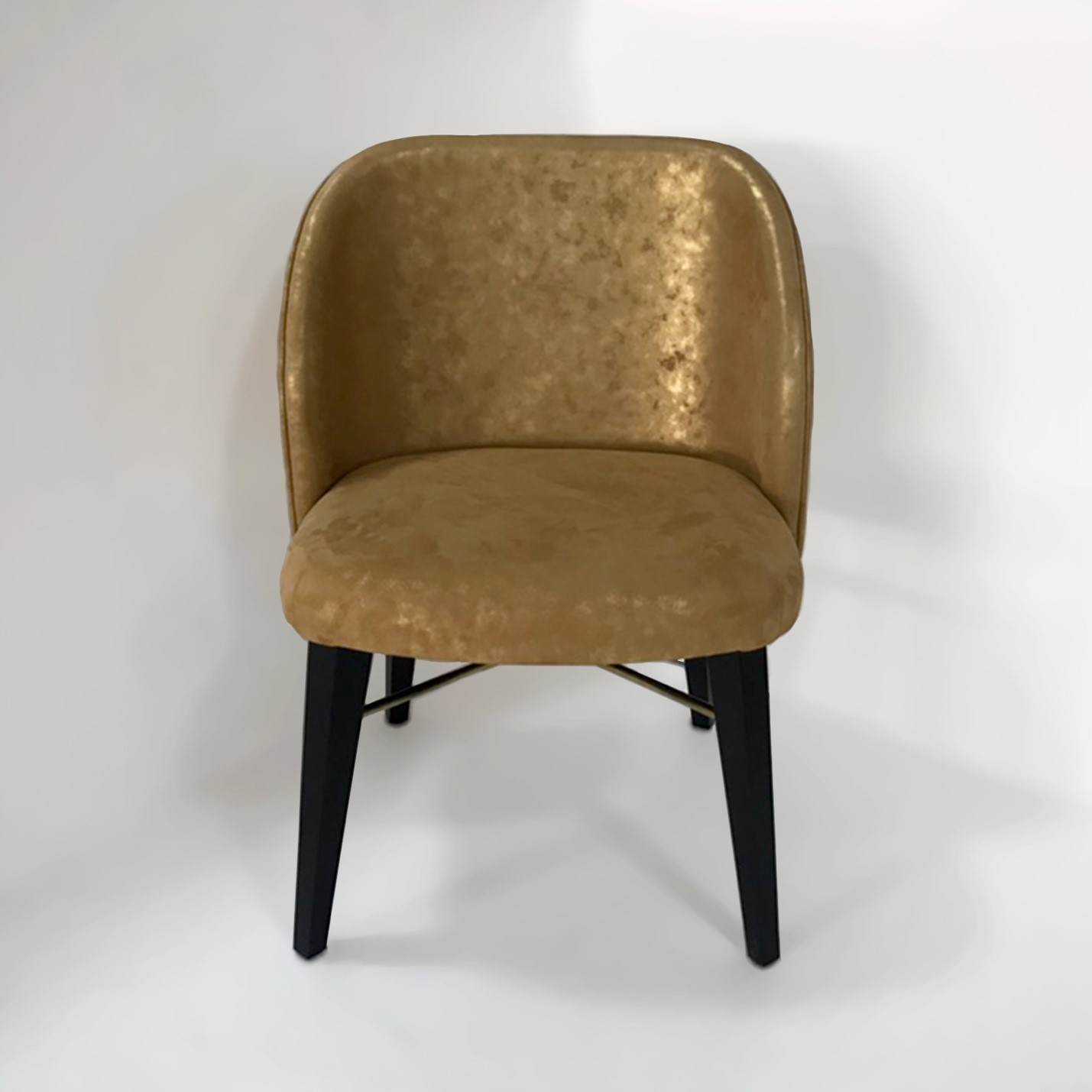 Product designed and manufactured by Jllproducts
A living room chair can be a source of color for this space. In fact, chairs in general can fulfill this role in a lot of stylish ways. The possibilities are numerous. One option is to choose one or more accent chairs in the selected accent color for that particular room.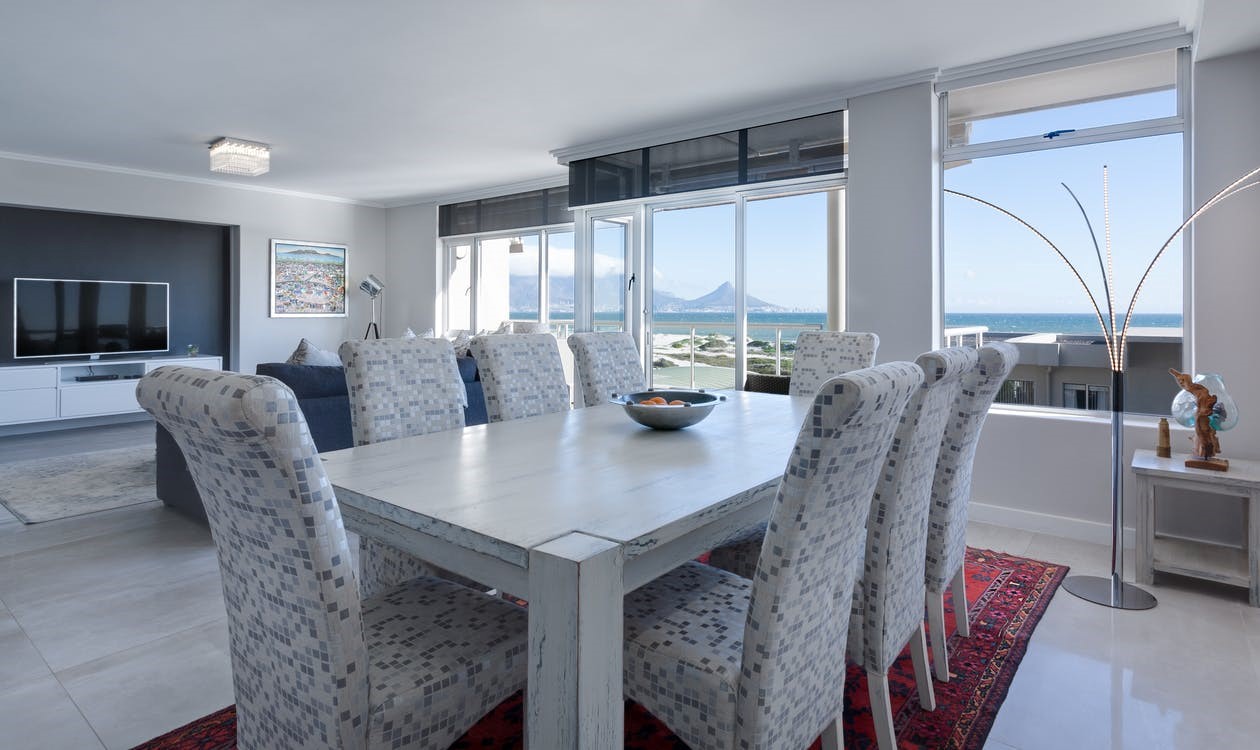 The layout of the living room highlights the dining space.